5 Reasons to Visit Waterford during Winterval 2018
Running from 17 November to 23 December, we've put together our top 5 reasons to visit Waterford during Winterval 2018.
5 Reasons to Visit Waterford during Winterval 2018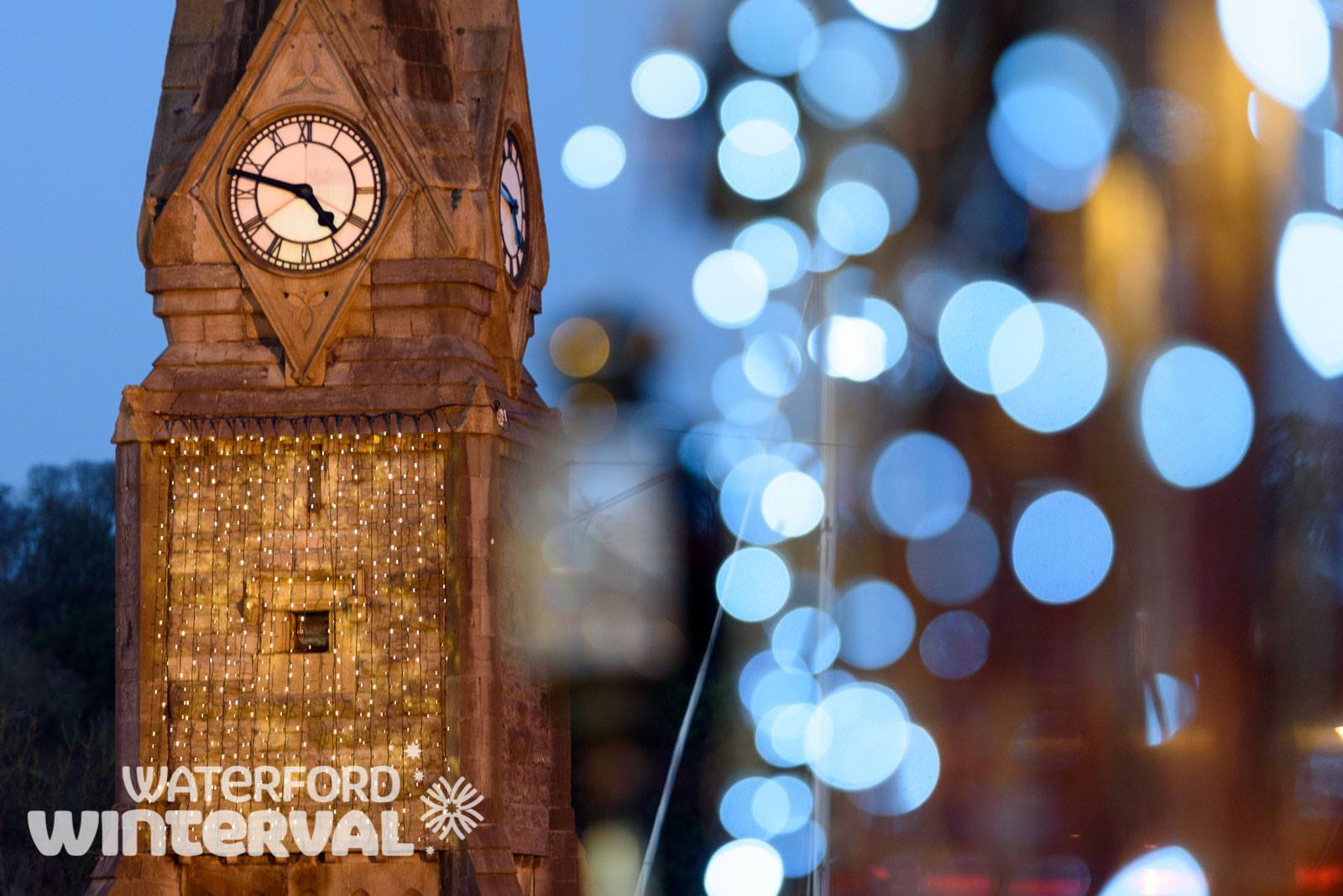 It's that time of year again as Ireland's largest Christmas Festival returns for 2018. Plan your trip to Winterval in Waterford for a Christmas experience you'll never forget. Running from 17 November to 23 December, we've put together our top 5 reasons to visit Waterford during Winterval 2018.
1. Never-ending list of things to do and see
With over 60 events on offer, booking is now open for festival favourites including the Santa Experience, Winterval On Ice, The Winterval Express Train and the Horse-drawn Sleigh. With both free and ticketed events available, there is plenty to choose from for young and old alike. Why not try some of our new activities for this year? Check out the dates for Spraoi's Winter Wonderland HERE, or join us for surprises and mystery in our 12 Days of Christmas happenings, with more information HERE.
2. Great places to stay
Very often, the problem with staying in Waterford city is that you may not want to leave your hotel, such is the luxury of our accommodation. Located in the heart of Ireland's Ancient East, we have a vast range of accommodation options for everyone. Whether it's a romantic getaway for two or the annual family Christmas reunion you're planning, extend the magical experience of Winterval for a little longer by staying overnight. For some of our favourite places to stay, check out our website HERE.
3. Christmas shopping
Waterford, Ireland's oldest trading city, remains one of the most vibrant and diverse shopping experiences in Ireland. As well as the huge selection of locally owned businesses, Waterford boasts a superb range of internationally recognised retailers. You'll be spoiled for choice at The City Square Shopping Centre — your one-stop-shop for all your Christmas bits. Make sure to mark the Black Friday Weekend (23-25 Nov) in your diary for some special offers and discounts, goodies and giveaways.
For an extra special gift, visit Waterford's very own iconic brand, the House of Waterford Crystal on The Mall or if you're looking for something a little different, our Christmas markets are listed in some of the best in Europe and Ireland. They offer a wide range of beautiful products and stocking fillers, perfect for everyone from your boss to your mother-in-law.
4. Delicious Food & Drink
Waterford is renowned for its food culture. Foodies from all over Ireland and abroad visit Waterford year-round to taste what we have to offer. And during Winterval, it's no different! Whether it's a sumptuous four-course meal you're after or some street-food on-the-go, check out our top list of recommendations here. This year, we've even planned some extra special food events, just for you. Check out the Gin Festival , or the Whiskey and Cocktail Masterclasses at Revolution. For the children, why not book breakfast or afternoon tea with Santa in No. 9? Last but not least, stroll through the Christmas Markets in Cathedral, Constitution and Arundel Squares, or visit the Waterford Country Market in St. Olaf's Hall and tuck into some of the most delicious treats and goodies on offer.
5. Easy to reach
Waterford is located in the south east of Ireland and is easily reached by road, rail, sea, air (or sleigh). Within the city, most attractions are within walking distance and others well serviced by public transport. Our official travel partners, Rapid Cabs, also offer a fast and friendly service and you can download their app HERE. Waterford is just 1.5 hours drive from both Cork and Dublin, or a one-hour drive from Rosslare. Car rental is also available in Waterford, for the duration of your visit. For details of the different car rental companies, visit www.carrentalcouncil.ie.